Yankee Homecoming is connecting with our community to help those most in need. Please consider donating to our Food Panty Collection and/or our Senior Buddies program.

COVID 19 STATEMENT
---
This year Bartlet Mall will be silent. Downtown will not have the aroma of freshly made food. The artisans will not line the streets to welcome you to their world of fine arts & crafts. The sounds from nightly entertainment will not waft through the air. The annual parade will not proceed down High Street.
Due to the Corona Virus Crisis all public events in the city of Newburyport have been cancelled until further notice.  Sadly the Yankee Homecoming Board of Directors have come to the realization that this year's activities will not go on as planned. However, the Board of Directors has determined, that instead, we will find a way to help the businesses, nonprofits and organizations in our community during this time of uncertainty.
Much like everything else right now, our plan is a work in progress. However, when Yankee Homecoming was started in 1958, we had a mission which still holds true today.  Yankee Homecoming is here to raise the spirits of our community, showcase our local organizations and support our local businesses in any way we can.
Currently, our "Yankee Homecoming Gives Back Program" is coordinating a food drive in an effort to support our local food shelters and help people in our community who are really in need during this economic crisis. Next we will expand our efforts by sending uplifting notes to our seniors in nursing homes and those that are home bound.  Also, we've got some exciting ideas we are attempting to implement that will engage our volunteers, bring joy to the community and help those who really need it during these troubled times.
We can all use a pick-me-up right now. One thing is for certain – even though Yankee Homecoming won't proceed as normal this year, we will continue raising the spirit and pride of Newburyport. 
Please follow us on facebook (@NewburyportYankeeHomecoming) and also visit our website Yankeehomecoming.com to keep up with all of our exciting news.
Dennis Palazzo
YHC Inc, President
---
Show your support of YHC by purchasing a flag to hang outside your house. Click HERE for more information
Welcome Home
July 25th – August 2nd 2020

The summer of 2020 will mark the 63rd year of Yankee Homecoming! The annual celebration of our special community and the people who call it home.  I am honored to be your General Chairperson, and with your help, we will make this the summer event to remember.
We live in an amazing part of the world.  There is no place like New England.  Throughout every season, the beautiful sand dunes to the unforgiving coastline, our rivers, lakes, rolling hills and fields covered with wildflowers show us just how lucky we are to have landed in this special place.
New England is also very much about its people. While we value independence and individuality, the things we remember most no matter how far we roam, the things that bind us together and make us so very proud to be from this small slice of paradise, are what Yankee Homecoming is all about.  What are those things that bind?  What do you remember doing with your family when you were a child?  Where do you bring out of towners when they visit the area? What do your kids always want to do when they come back home? These are the things we want to include in our event.
Our challenge in 2020 is to remain true to our roots, and honor/highlight that which we are so proud.  At the same time, we must offer events that excite and entertain all generations. Planning has already begun for the July 25th to August 2nd festival when we open our community to those who love this place as much we do, and welcome everyone home!
To make 2020 a success, we need your help!  In the coming months I hope to meet many of you.  Until we do, I encourage you to reach out, ask questions; tell us what you liked about earlier Yankee Homecomings and your ideas about how to make this year the very best.
Gratefully,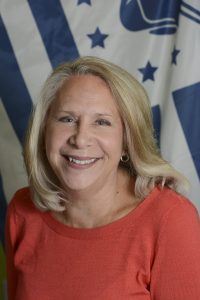 Jill Ramsdell
2020 General Chair

Yankee Homecoming has partnered with photographer Laura Kozlowski to capture this years Yankee Homecoming celebration. She has attended many event taking pictures that capture the heart of each event and many candid photo's of those in attendance as well. Please be sure to visit her Zenfolio website with the link below to re-live our many events, see what you may have missed and of course see if your picture has been captured as well. kozlowski.zenfolio.com/f765742817
YHC Committee respectfully ask that you use the contact's within this website to get more information about YHC or an event. City agencies will not have the information that our event chairs have. Thank you for your cooperation.