COVID 19 STATEMENT
---
I hope you are all safe and healthy in these uncertain times.  The Yankee Homecoming Board of Directors are having many conversations deliberating this complicated topic that remains so fluid to this day.
Yankee Homecoming was originally formed to bring people together and celebrate our community.  It is our hope that we can continue this tradition for 2020.  Please know that we are still cautiously planning to go ahead with YHC only if it is safe to do so.
Ongoing conversations will lead to more information to follow in the upcoming weeks.  No final decisions have been made at this point except to remain optimistic, plan for the worst and hope for the best.  Please know that these decisions weigh heavily on all of us and are being taken seriously, as we are all together in this ordeal
Thank you all for your continued support.  Be well, take care of yourselves and your families.
Gratefully,
Jill Ramsdell – General Chair
---

* Want to advertise your business/organization in our Program Book?  Applications are now being accepted

* Our April General Meeting has been cancelled.  Please watch for emails and information on our website for information on our 2020 planning needs
Show your support of YHC by purchasing a flag to hang outside your house. Click HERE for more information
Welcome Home
July 25th – August 2nd 2020

The summer of 2020 will mark the 63rd year of Yankee Homecoming! The annual celebration of our special community and the people who call it home.  I am honored to be your General Chairperson, and with your help, we will make this the summer event to remember.
We live in an amazing part of the world.  There is no place like New England.  Throughout every season, the beautiful sand dunes to the unforgiving coastline, our rivers, lakes, rolling hills and fields covered with wildflowers show us just how lucky we are to have landed in this special place.
New England is also very much about its people. While we value independence and individuality, the things we remember most no matter how far we roam, the things that bind us together and make us so very proud to be from this small slice of paradise, are what Yankee Homecoming is all about.  What are those things that bind?  What do you remember doing with your family when you were a child?  Where do you bring out of towners when they visit the area? What do your kids always want to do when they come back home? These are the things we want to include in our event.
Our challenge in 2020 is to remain true to our roots, and honor/highlight that which we are so proud.  At the same time, we must offer events that excite and entertain all generations. Planning has already begun for the July 25th to August 2nd festival when we open our community to those who love this place as much we do, and welcome everyone home!
To make 2020 a success, we need your help!  In the coming months I hope to meet many of you.  Until we do, I encourage you to reach out, ask questions; tell us what you liked about earlier Yankee Homecomings and your ideas about how to make this year the very best.
Gratefully,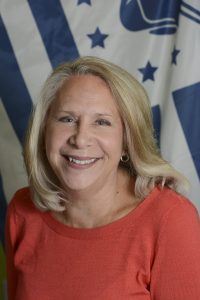 Jill Ramsdell
2020 General Chair

Yankee Homecoming has partnered with photographer Laura Kozlowski to capture this years Yankee Homecoming celebration. She has attended many event taking pictures that capture the heart of each event and many candid photo's of those in attendance as well. Please be sure to visit her Zenfolio website with the link below to re-live our many events, see what you may have missed and of course see if your picture has been captured as well. kozlowski.zenfolio.com/f765742817
YHC Committee respectfully ask that you use the contact's within this website to get more information about YHC or an event. City agencies will not have the information that our event chairs have. Thank you for your cooperation.