WATERFRONT CONCERT SERIES
This event takes place at Waterfront Park. There are seven evenings of concerts. Families bring a blanket, chair, picnic supper or patronize local vendors and enjoy the entertainment on our beautiful waterfront.
SUNDAY AUGUST 1ST
COLD SPRING HARBOR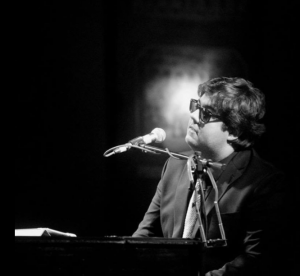 7:30 – 9:00 PM

Cold Spring Harbor Billy Joel Tribute Band, has been performing since 2013. Since their foundation, their mission has always been to provide the most accurate and believable Billy Joel tribute show, at a fraction of the cost of the real thing. They are not an impersonation band, but strive to provide realism through learning the correct parts note for note, and even utilizing some of the same sounding equipment that the Piano Man does. At any CSH show, you can expect to hear anything from his gentle love songs to his popular arena rock songs, and everything in between! Be sure not to miss a night to remember! If you LOVE Billy Joel, you HAVE to see this show!
MONDAY AUGUST 2ND
WAY TO THE RIVER
7:30 – 9:00 PM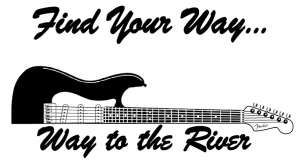 Way To The River is a progressive rock cover band playing all your favorites.  Come join us with Marc Abatiel, Dave Danis, Tim Guldemond an friends Jonathan Danis, Ron Delp, Mitch Getchell, Leo Melanson and Dave Bolander.
TUESDAY AUGUST 3RD
COUNTRY MILE
7:30 – 9:00
Few New England country acts have had such explosive success as the Country Mile Band.  Their music has been called a "kicking" kind of country.  From their foot
stomping covers to their original music they will keep you dancing for sure.  Country Mile Band has gained a solid reputation as New Englands premier country music, dance part and show band.  If you look at the bands experience its not surprise.  The members of the Country Mile Band are no stranger so the performing world with over 75 years combined experience.  This includes playing in symphony orchestras to one man traveling bands.  The chemistry that has evolved from these guys coming together is amazing.
WEDNESDAY AUGUST 4TH
Sponsored by:
FORTUNE
7:30 – 9:00 PM
For well over three decades, Fortune has regularly packed venues throughout New England. Hailing from Peabody, MA, this 6-piece band has long maintained a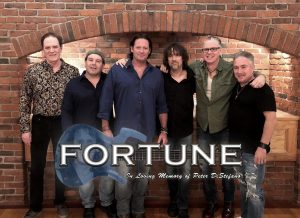 reputation for smooth three and four part vocal harmonies, dynamic and melodic textures of multiple guitars and keyboards, and a tight rhythm section.   A Fortune show always features the type of songs that "bands don't try to cover" such as Bohemian Rhapsody by Queen, Foreplay/Longtime by Boston, or Won't Get Fooled again by The Who, as well as many others ranging from Led Zeppelin and Pink Floyd to Journey and Yes! The band also has two albums of original compositions – 1993's FORTUNE and 1996's STORYLINE, both originally released in Japan.
Over the years, Fortune has been privileged to open for national acts such as Cheap Trick, Kansas, Dave Mason, Blood, Sweat, and Tears, Robin Trower, Bad Company, Blue Oyster Cult, The Guess Who, Ben Orr, America, and Jefferson Starship. More recently, Fortune was called to open for Kansas for the fourth time over the past decade.  Fortune is: Bob Vose, Lead vocals; Bill Plourde, Guitar; Chris Lester, Guitar; Steve Baker, Keyboards; Lou Spagnola, Bass; Dickie Paris; Drums
THURSDAY AUGUST 5TH
Sponsored by: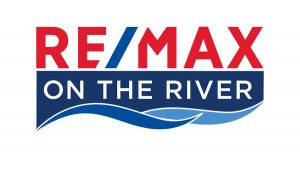 BEATLEJUICE
7:30 – 9:00 PM
BEATLEJUICE doesn't mimic the Beatles, they honor them! W
idely recognized as the finest interpreters of Lennon & McCartney, Beatlejuice combines wonderful vocals, great musicianship and true respect for their heroes. Playing special tribute to the late Brad Delp will be friends Mike Girard and Joe Holaday (Newburyport's own) of "The Fools" along with Jim Rogers, Buddy Bernard, Steve Baker, John Muzzy and Bob Squires. This will be an evening of celebration, love and remembrance and the greatest rock 'n roll music ever written!
FRIDAY AUGUST 6TH
GARY HOEY
7:30 – 9:00 PM
Sponsored By:

With a collection of 21 albums it's no wonder Gary Hoey is listed as one of the top 100 guitarists of all time.  The world renowned rock guitarist's first break came in
1987 when Ozzy Osbourne liked Hoey's tape enough to fly him to LA for an audition and encouraging him to move to the West Coast. In 1990 Hoey was signed to Reprise Records with a short lived band called Heavy Bones but followed up in 1993 with a solo album and Gary's cover of "Hocus Pocus" rocketed into the Billboard's Top 5 Rock Tracks.  He went on to score the successful "Endless Summer II" soundtrack for New Line Cinema and in 1995 started a trilogy of "Ho!Ho! Hoey," a collection of instrumental Christmas classics that continues each year in his Rockin Holiday shows.  And in 2013's "Deja Blues" he came home to the blues.  Gary's release in 2016, "Dust & Bones," displayed an exuberant fusion of blues and rock. But whatever style he plays, one thing is certain, Gary Hoey is a fiery, charismatic player who connects with the crowd.
Whether he's playing scorching originals or classic rock covers, his solos are thrilling and reminiscent of Clapton or Stevie Ray in their fiery youth. One thing that remains consistent is Hoey's impassioned command of the guitar. He can attack his instrument with feral intensity and then play something very soft and achingly beautiful. This ability to mix feeling, phrasing, technique and tone is the true mark of a master guitarist.
SATURDAY AUGUST 7th
Sponsored by:

Foreigners Journey
7:15 – 9:15 PM

"The music and energy of two legendary stadium rock bands come together in one electrifying show! – Featuring 2X Tony Nominated Star of Broadways Rock of Ages and American Idol fame – CONSTANTINE MAROULIS. Their repertoire of note-for-note classics by Foreigner and Journey provide a crowd-pleasing night of unforgettable music, ready for singing along, jumping out of your seat to bounce and sway. From power ballads like "Faithfully," "I Want to Know What Love Is," and "Open Arms" to anthems like "Hot Blooded," "Don't Stop Believin'," and "Any Way You Want It," Foreigners Journey are more than a tribute band. They're a time machine, and their energy is infectious."