GENERATIONS OF GIVING
SPONSORED BY:
Every year Yankee Homecoming celebrates and acknowledges both the senior and youth volunteers,who exemplify the best of the best in our community.  It is that time of year again and we are looking for senior men and women who have made a difference in the lives of the residents of Newburyport and the surrounding towns by unselfishly giving of themselves donating their time, efforts and energy.
Check back soon for our nomination forms.
Congratulations to our 2019 Senior Volunteer Winners Bob Peters and Don Beaulieu! 
Bob Peters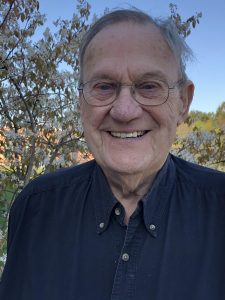 Bob's generosity of time, service, and spirit to his community has not diminished over the years.  Bob has been a dedicated volunteer to the Meals on Wheels program in Newburyport.  Carefully packing over 91 lunches each week day, including a special napkin he adds as a bright spot of color to each person's day, Bob delivered these meals for ten years.  Often times Bob would be the only person they saw that day.  It served as an informal safety check for those who most needed his big smile to light up their day.  At 84 Bob stopped delivering for MOW, but still packs lunches for the homebound elders.
His age has not slowed Bob down. On the weekends he is an usher at his church, but he doesn't stop there. With a group of his church friends they help their neighbors in need whether it is to feed the hungry, house the homeless, or  minor repairs including auto.  All of this is done with complete respect and discretion.
A Navy veteran, Bob "sings the praises" of the local hospital saying, "they always get his day off to the right beat."  Through his share of loss and hard times he continues to live his life with a glass full attitude.  He gives credit to his parents for setting an example for him to follow. Bob serves as a wonderful example of a person who has made a difference in his community and his contributions make Newburyport a great place to live.
Don Beaulieu
Ensconced in Salisbury for decades, Don's citizenship has manifested itself in many ways.  A local business owner, Don has served as a Selectman for three terms,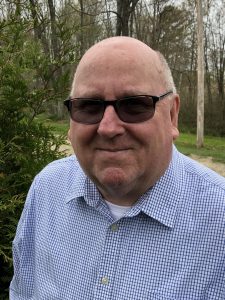 volunteered his time on the Warrant Advisory Committee, and the Triton School District Subcommittee.  Don was also one of the first videographers volunteering his time to record all of the Salisbury town committee meetings.
Today, Don volunteers as a NEET (Northern Essex Elder Transport) driver logging over 500 miles every year to take seniors from the seacoast area communities to their medical appointments in Boston. Out of the 100 or so volunteers, he is only one of a dozen that drives into the city, and ieOutt is no easy task driving throughout the maze of health care facilities. Without the much needed service, these seniors might not have access to the excellent health care they deserve. The drive allows for precious time for companionship, compassion and friendship that Don gives freely to these homebound seniors.
In addition to his time driving and volunteering through the Senior Center Don devotes much of his time to his local church.  His dedication, to helping others, friendship and community spirit make it easy to see why Don has been selected a one of Yankee Homecomings Volunteers of the Year.
Congratulations to our 2019 High School Winners
2019 Newburyport Yankee Homecoming Board of Directors
Youth Service Award Winners
The Yankee Homecoming Board of Directors Youth Service Award is presented to two high school students that live in, attend school in, or volunteer in the Newburyport area; demonstrating a strong commitment to public service, volunteerism and dedication to a cause.
Kylie Lorenzo
Triton Regional High School
Grade 12
Kylie has logged 120 volunteer hours at Anna Jaques Hospital in the patient information desk and in the patient transport department. She is a member of the Triton Community Service Club and has volunteered for PTA meetings, the Salvation Army, elementary school events, road races, and more. In middle school she was a theater workshop volunteer, helping children learn lines, choreography, and leading rehearsals. She has been a member of the Triton Regional High School student council for the past three years, and she will be Vice President of the student council for her senior year.
Kylie captains her cross country team, which was undefeated last year. She also sings with Triton's select woman's choir. "Kylie is one of the nicest students we've ever had here at Anna Jaques," says Cheryl Satryb, the hospital's Director of Volunteer Services. "She is kind, extremely reliable and dependable, not to mention very helpful to our patients and visitors."
Anna Cameron
Newburyport High School
Grade 11
Anna is a volunteer at the Newburyport Recycling Center where she runs the "Free Corner," saving the city thousands of dollars by keeping usable items out of the waste stream and finding new homes for the items people drop off. She also manages the Terracycle collections and she has helped with Toward Zero Waste Newburyport projects including data entry and detailed management of the check out process at the program's Repair Cafes. Anna studys piano, works in a restaurant, and is attending the University of Connecticut pre-college summer program in pre-med, neuroscience, and psychology.
Anna also enjoys cooking and baking and pushes herself to try recipes that are challenging and loves preparing meals or desserts for others. Anna was nominated for the award by Christin Walth of Toward Zero Waste Newburyport, who says "She is our go-to person and we couldn't do it without her!