GENERATIONS OF GIVING
SPONSORED BY:

Through our Generation of Giving, Volunteer Recognition Event, Yankee Homecoming (YHC) is proud to recognize, once again, those who have made a difference in the lives of the residents of Newburyport and surrounding towns, by unselfishly giving of themselves, donating their time, efforts, and energy. YHC also wishes to thank all who submitted a volunteer nomination. All nominees are," true winners", as each nominee unselfishly gives their time each day to enrich our lives and make our community a better place to live.
The theme for the 2022 Yankee Homecoming (YHC) celebration is "Brings out the Best…" The four volunteers we are honoring in the year's Generation of Giving volunteer award ceremony, certainly fit this description. Please join us on Wednesday, August 3rd, at 4:00 pm at the Newburyport Senior Center at 331 High Street to honor the four 2022 honorees, Nicolas Forestall, Deb Green, Eleanor Lyons,and Bonnie Schultz.
If you are attending, you must send an RSVP acceptance to Vicki Bushey, Generations of Giving, Event Chair, at generation@yankeehomecoming.com . All are welcome. Light refreshment will be served by Atria Merrimac Place, of Newburyport.
Eleanor Lyons

Eleanor has served the Greater Newburyport community for the past 21 years as a volunteer SHINE (Serving the Health Insurance Needs of Everyone) Counselor. In this role she helped seniors, and the disabled, navigate the complex and at times confusing Medicare, and supplementary medical coverage issues. In nominating Eleanor, Karen Murphy, a fellow SHINE counselor and Paula Burke, Executive Director of the Newburyport Council on Aging (COA), stated, "Navigating the world of Medicare can be a daunting endeavor. Elanor's calm demeanor and expert knowledge helped put even the most anxious individuals at ease. Her ability to work with people was amazing, as she empowered them to make the best choice of Medicare coverage that suited their individual needs. Eleanor retired as a SHINE Counselor in March 2022 and is greatly missed by the COA staff and fellow SHINE counselors. She was a mentor to the many new SHINE counselors over the years, who are now carrying on her legacy.
In addition to volunteering as a SHINE counselor, for forty-one years Elanor has been involved in Project Bread's 20 mile walk to raise funds for food security. She has organized groups from her church, former place of employment and groups of family and friends in Newburyport. She is a proud Mom of four children, proud that they have become, as she says, "givers" in their professions. Lastly, she states," The most rewarding part of my life these days is in the joy of my eleven wonderful grandchildren from ages 15 to 32, two of whom have recently joined the Army. I am proud of the good people they are".
Deb Green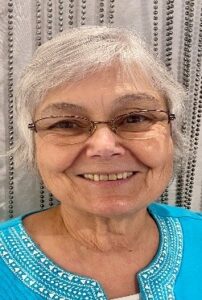 Deb Green launched the Greater Newburyport Ovarian Cancer Awareness (GNOCA) group in 2011 along with Elaine Carroll, whose sister had recently succumbed to ovarian cancer. With, Deb herself being an ovarian cancer survivor since 2005, they both wanted to raise awareness about ovarian cancer, support women with an ovarian cancer diagnosis and fundraise for research for finding a cure. The programs, services, and volunteers that Deb has inspired and organized have offered educational, philanthropic, and fundraising events for the past 11 years all through Deb's direction. Through GNOCA's participants at events and through its community sponsors, GNOCA has raised over $300,000. The events that GNOCA has sponsored to raise awareness and funds have included: participation at Yankee Homecoming's Maudslay Family Day with nail painting for children,  educational programming through the Newburyport Public Library,  annual comedy nights at the Firehouse Theatre,  Mad Hatter Tea Parties courtesy of Glenn's,  annual 5-K Walk/Runs,  annual Newburyport Lantern Festival at the Bartlet Mall.
Deb works with the Greater Newburyport YWCA to offer support services for women and families affected by an ovarian cancer diagnosis. She continues to participate in discussion group in collaboration with the YWCA. In addition, Deb has worked with Ovations for the Cure, to include greater Newburyport families in the Helping Hands program, providing meals and services to patients undergoing chemotherapy. In nominating Deb, Kathleen Scanlan states, "Because of Deb's commitment, energy, dedication, and willingness to work on behalf of others, we highly recommend that Deb Green receive Yankee Homecoming's 2022 Volunteer of the Year Award." Deb, is the owner of Greetings by Design and resides in West Newbury since 1978. A seasoned businesswoman, Deb opened her first Newburyport shop on Winter Street in 2008. Subsequently she moved to the downtown area where her current location is 6 Market Square.
Bonnie Schultz
Bonnie Schultz was nominated by Deb Hay at Saint Paul's Episcopal Church on High Street in Newburyport, for her involvement with their Among Friends meals program. Bonnie began volunteering with them in 1998 and over the years her commitment grew from being a weekly volunteer to being Program Director in 2010. Among Friends serves three meals a week (Monday dinner and Tuesday and Friday lunch) to the greater Newburyport community. In response to the Covid pandemic, Among Friends expanded its meal program to include free delivery and now serves over 300 meals a week to those in the greater Newburyport area. Bonnie's responsibilities include working collaboratively with the various lead cooks to plan the monthly menu, leading the Friday team, managing, and scheduling the 50+ volunteers, ordering food through the Greater Boston Food Bank, ensuring that each meal team has what is needed to prepare the meals, and purchasing additional supplies for the kitchen.
Bonnie has applied and received grants from the local philanthropic community, enabling Among Friend to purchase new refrigerators and freezers to help with the increased number of meals distributed. In her nomination Deb, stated, "Bonnie is a tireless volunteer, in the many hours spent coordinating other volunteer cooks, preparation helpers, scheduling delivery drivers, planning meals, and ordering the food. I happily nominate Bonnie for the recognition she so surely deserves" Until their recent closure, Bonnie worked as a prep assistant at Stonewall Kitchen Cooking School in York, Maine. She has served the community as an officer (including president) in the Amesbury Parent-Teacher Groups and nine years on the Amesbury School Committee
Bonnie resides with her husband, Greg in Amesbury, and has three children, Ally (31), Robert (29), Cassie (26), and a soon-to-be daughter-in-law Raynna (25). She enjoys being with friends and family, reading, pottery and of course, cooking.
Nicholas Forestell
Nicolas has been a driving force for the Pollinator Powerworks (PPW) organization, a small multi-generational group dedicated to augmenting a pollinator pathway through the greater Newburyport area.. PPW partnered with 10 individuals and the River Valley Charter School to plant native pollinator gardens in yards and on the school property, totaling approximately 3,000 square feet. PPW is also partnered with the Conservation Commission of Newburyport to convert a hay field on Colby Farm Lane to a pollinator meadow. Volunteers created a list of native plants which Nicolas edited and expanded, based on his extensive knowledge of native north shore, MA plants. We created sample garden plans for small, medium, large, wet, and shade native pollinator gardens and launched a web page on our parent organization site: https://www.aces-alliance.org/post/the-pollinator-powerworks-planting-bee-friendly-gardens.
Nicolas contributed to an op-ed for the Newburyport News which helped PPW find local gardeners and supporters interested in this cause. https://www.newburyportnews.com/opinion/commentary-planting-a-garden-can-help-save-the-planet/article_88349646-850c-11ec-8f68-4b14955a79ac.html. After this op-ed was printed, we received many emails. Nicolas responded to each respondent and organized a meeting with each interested party. He has spent countless hours designing people's pollinator gardens. Over $2500 was raised through the PPW web page. He has spent the spring prepping garden space, delivering plants, and planting gardens.
Ellie Volckhausen, who nominated Nicolas, states, "Nicolas has shown up for every activity, bringing his passion for pollinator gardens and native MA plants. Nicolas has literally gotten his hands dirty  and has removed hundreds of square feet of sod, weeds, and invasive plants. He has taught the members of our group, our gardeners, and a group of 4th and 5th graders at the River Valley Charter School best practices for planting, creating water wells, and mulching. He has taught us all a lot about native MA plants, as well. He is by far the most knowledgeable of our group! He is an impressive 17 year old and I think everyone involved in Pollinator Powerworks and ACES would be proud to see him acknowledged for how he's gone above and beyond in his volunteer work. Nicolas is a Junior at Newburyport High School who moved to Newburyport from San Francisco in 2019. He enjoys spending time outside hiking and observing plants and wildlife, taking pictures, observing the weather, and gardening with native plants. His native plant garden is slowly expanding and has successfully attracted lots of pollinators and other wildlife."