WATERFRONT CONCERT SERIES
Our volunteers are busy planning our 2023 festival.  Please check back soon for updated information on this years event.  Until then you can see last years information below
This event takes place at Waterfront Park. There are seven evenings of concerts. Families bring a blanket, chair, picnic supper or patronize local vendors and enjoy the entertainment on our beautiful waterfront.
Our committee is busy planning this years performances and will announces these shortly.  Until then below is a listing of last years shows.
SUNDAY JULY 31ST

EJ OULETTE & MOONLIGHT SURFERS
7:30 – 9:00 PM

Sponsored By: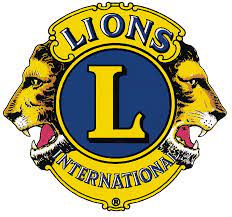 Front man, string wizard and song smith EJ Ouellette takes listeners on a wild ride every time he performs with his band EJ Ouellette & Crazy Maggy. The Nor'east's
Premiere Regional Roots Band.  A guitar journeyman/banjo/mandolin and fiddle master demonstrates creativity and passion with original songs and Nor'east fiddle-driven tunes. Our main mission is to bring JOY to our audiences.  Ouellette, a recently Grammy® Nominated Song Producer/Featured Artist/Engineer in the 2022 Grammy® Awards, easily jumps genres, merging American Roots, Celtic/Acadian/Upper Appalachian fiddle tunes and songs in a contemporary fashion.  The current Line up is long time Maggy member and sax/vocals/percussionist Steve Baker, Carol Coronis on Vocals/Guitar/Cittern, Ray Himmer Jr. on Bass and Pete Whitehead on drums and vocals.
MONDAY AUGUST 1ST

COLD SPRING HARBOR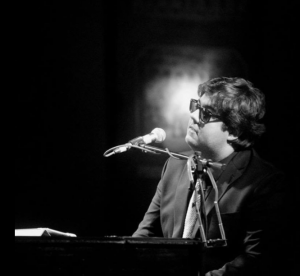 7:30 – 9:00 PM
Cold Spring Harbor is a Billy Joel tribute band consisting of Benjamin Eramo, Lead Singer/Pianist; Josh Heselton, Drummer; Andrew Pesaturo, Lead Guitarist; Jake Smith, Guitarist; Rob Macy, Bassist; Sean Godbout, Percussion; and a rotating saxophonist.  At any Cold Spring Harbor show, you can expect to hear the full variety of Billy Joel's gentle love songs to his popular arena rock songs, and everything in between! The Entertainer, Keeping The Faith, Only The Good Die Young, Movin' Out (Anthony's Song), New York State Of Mind, Piano Man, The River Of Dreams, It's Still Rock n' Roll To Me, The Stranger, Uptown Girl, Vienna, We Didn't Start The Fire, and more!
TUESDAY AUGUST 2ND
ANDREW MCMANUS BAND
7:30 – 9:00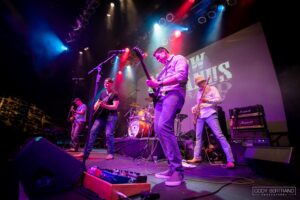 Andrew McManus is an emerging Singer / Songwriter who calls Greater Boston home. Born and raised in Rowley MA, his influences stem from the Alternative Rock he grew up on and evolved into the Modern Country sound that is prominent today. Andrew formed his band in 2016 and has gained momentum in the Boston Country Music scene with an edgier Country / Rock experience at their shows
WEDNESDAY AUGUST 3RD
SALEM BOYZ
7:30 – 9:00 PM
Sponsored by: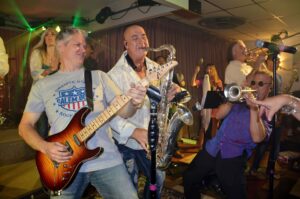 The Salem Boyz is a nostalgia-rich, 12-piece classic rock and dance band with horn section, made up of reunited high school friends from Salem, New Hampshire. Our passion is bringing communities together and celebrating our favorite era of music, the 1970's into early 80's. We perform during the summer at Hampton Beach, at reunions and home town events.
THURSDAY AUGUST 4TH
BEATLEJUICE
7:30 – 9:00 PM
Sponsored by:
BEATLEJUICE doesn't mimic the Beatles, they honor them! W
idely recognized as the finest interpreters of Lennon & McCartney, Beatlejuice combines wonderful vocals, great musicianship and true respect for their heroes. Playing special tribute to the late Brad Delp will be friends Mike Girard and Joe Holaday (Newburyport's own) of "The Fools" along with Jim Rogers, Buddy Bernard, Steve Baker, John Muzzy and Bob Squires. This will be an evening of celebration, love and remembrance and the greatest rock 'n roll music ever written!
FRIDAY AUGUST 5TH

FORTUNE
7:30 – 9:00 PM
Sponsored by:
For over three decades, Fortune has regularly packed venues throughout New England. Hailing from Peabody, MA, this 6-piece band has long maintained a
reputation for smooth three and four part vocal harmonies, dynamic and melodic textures of multiple guitars and keyboards, and a tight rhythm section; this allowed for limitless possibilities in both writing original songs and covering any song they wanted to.  Along with their original music they are known of calling out songs from artists such as Queen, Journey, Boston, Queensrych, Led Zepplin and many more!
Over the years, Fortune has been privileged to open for nationally successful bands such as Cheap Trick, Kansas, Dave Mason, Blood, Sweat, and Tears, Robin Trower, Bad Company, Blue Oyster Cult, The Guess Who, Ben Orr, America, and Jefferson Starship. More recently, Fortune was called to open for Kansas for the fourth time over the past decade.
Fortune is: Bob Vose, Lead vocals; Bill Plourde, Guitar; Steve
Baker, Keyboards; Lou Spagnola, Bass; Dickie Paris; Drums
"In Loving Memory of Pete DiStefano"
For more information, visit our Facebook page:
facebook.com/groups/fortunefriends
SATURDAY AUGUST 6TH
12 BARZ BAND
7:15 – 9:15 PM
Sponsored by: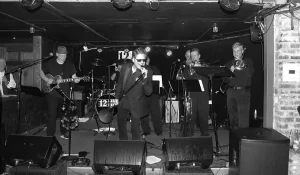 Don't Miss 7 Piece Horn and Vocal Powerhouse 12 BARZ BAND, co-led by one of Boston's most respected and beloved Vocalist-Frontmen, Allan Michael Marcus and Journeyman-Guitarist, Ed Dondero. These two seasoned and electric performers together with their killer Horn and Rhythm sections bring it to the stage every single night.  The Legendary 12 BARZ BAND will keep all ages dancing and entertained with their musicianship,  song selections and stage presence. The Band will give a fresh take on classic songs without taking away the original artists deserved due.  Allan, Ed and the boys are sure to make this the best concert of the Summer.  Don't miss 12 BARZ BAND!