WATERFRONT CONCERT SERIES
Thank you to everyone that attended our 2019 Yankee Homecoming Festival.  We hope you enjoyed our many events.  Please check back early next year to see our updates for next years event.  In the mean time below is information on this past festival.
This event takes place at Waterfront Park. There are seven evenings of concerts. Families bring a blanket, chair, picnic supper or patronize local vendors and enjoy the entertainment on our beautiful waterfront.
SUNDAY JULY 28TH
OPENER 6:00 – 7:00 – LIZ BILLS & THE CHANGE
3 part vocal harmonies, twangy folk mandolin, jangly tambourines and driving djembe. Liz Bills and The Change do it all, and they're excited to share their sonorous stylings with you!
BLUES BENEFIT CONCERT FOR HOMELESS VETS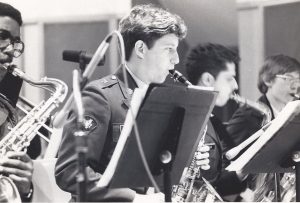 7:30 – 9:00 PM

Join us for a special concert sponsored by Veterans Northeast Outreach Center and Parker Wheeler & Friends.  The money collected during this concerts passing of the hat will go to homeless vets in our area.   This is sure to be a great show featuring many different blues musicians.
MONDAY JULY 29TH
Opening Act 6:00 – 7:00 pm – Join us for a special pre-concert. Our High School Battle of the Bands winner will play a special concert
THIRD MAN HIGH
7:30 – 9:00 PM
Third Man High formed in January, 2005 in Salisbury MA.  Performing both original material as well as cover songs,
Third Man High is able to combine their passion for all rock genres.  By playing well-known classic songs as well as some more obscure selections from many diverse popular bands, the group is able to appeal to a wide range of rock music fans.  Members consist of David Fowler (guitar), Gregg Brown (guitar), Owen Tilley (vocals), Rich Kuran (drums) and Jay LaBelle (bass Guitar).
TUESDAY JULY 30th
OPENER 5:30pm – 7:00pm – Way to the River
Newburyport's very own local cover band covering all decades of rock music. Members include the talented Tim Guldemond, Dave Danis, Tim McCafferty, Marc Abatiel and Mitch Getchell.
TIMMY BROWN
7:30 – 9:00
Sponsored By:

Timmy Brown is a singer/songwriter/Nashville recording artist that grew up in Norton, Massachusetts, and in October 2018, he moved to Nashville, Tennessee to pursue his dreams full time.  In 2017, Brown was voted New England Country Music's Local Male Artist of the Year for the second consecutive year.  His infectious energy and talent have made him a local favorite, around the New England and Rhode Island area.  In the fall of 2017, he auditioned for "American Idol," for Season 1 of the re-boot on their new network ABC, where he finished in the top 60!
WEDNESDAY JULY 31ST
OPENER 6:00pm – 7:00pm  – FREEVOLT
FREEVOLT is a Trop Reggae Rock act that was grown from the soil of Massachusetts in 2012.  The band is recognized for their high energy performance, dynamic changes, tight grooves, positive message and passionate vocals.  Their seamless genre fusing style and prominent words of triumph and freedom are captivating audiences around the USA.  FREEVOLT encourages you to Enjoy Your Life!

B-STREET BOMBERS


7:30 - 9:00 PM
Sponsored by: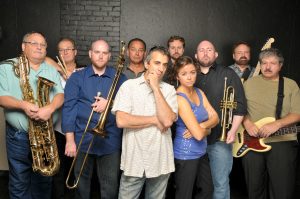 Celebrating 35 years performing live music, THE B STREET BOMBERS has been one of the most highly sought after show bands in the Boston area, bringing high energy, world class music to any venue! Formed in 1981, the band is enjoying an unprecedented successful run, and the band has received tremendous notoriety of an outstanding level of musicianship.
THURSDAY AUGUST 1ST
OPENER 6:00pm – 7:00pm – COALBOILERS
The Coalboilers are an acoustic Americana Folk Rock act featuring members of Jiggle The Handle, Sun Jones, and Way Up South

BEATLEJUICE
7:30 - 9:00 PM
Sponsored by:

BEATLEJUICE doesn't mimic the Beatles, they honor them! W
idely recognized as the finest interpreters of Lennon & McCartney, Beatlejuice combines wonderful vocals, great musicianship and true respect for their heroes. Playing special tribute to the late Brad Delp will be friends Mike Girard and Joe Holaday (Newburyport's own) of "The Fools" along with Jim Rogers, Buddy Bernard, Steve Baker, John Muzzy and Bob Squires. This will be an evening of celebration, love and remembrance and the greatest rock 'n roll music ever written!
FRIDAY AUGUST 2ND
OPENER 6:00pm – 7:00 pm –Sara Wheeler
Sara Wheeler's luminous folk-pop beckons with an exotic allure that is both worldly and otherworldly.  Her voice – a gossamer soprano with a Celtic-sounding lilt – fuses the classical with the ethereal, yielding enticing melodies that glide over her rich acoustic guitar voicings, and on ballads, elegant piano figures.

CAPTURED THE JOURNEY SHOW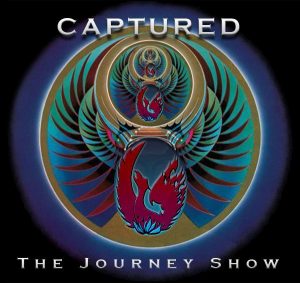 7:30 – 9:00 PM
Sponsored By:

CAPTURED-The Journey Show is as close as it gets to seeing Journey in concert . This Tribute Show's commitment to accurately recreating the music of Journey are what makes CAPTURED one of the country's most sought after acts.  With special guests— members of Foreigners Journey
SATURDAY AUGUST 3RD
OPENER 6:00pm – 7:00pm – DAVID CORSON
David Corson is the real deal. His performance, songwriting, vocals, and stage presence are put forth with the confidence of a season veteran of the music industry.  Compare him to greats like Ray Lamontagne, Ed Sheeran, and Matt Nathanson.  Get familiar with his face, you will be seeing a lot of it

BLUE NOTE BIG BAND
7:15 – 9:15 PM

Sponsored by:
The Blue Note Big Band, under the direction of drummer Eric Andrews, performs classic swing tunes and modern arrangements made famous by America's great big bands. The group is one of our region's most popular jazz orchestras. 
With 16-pieces plus vocalist Denise Therrien, the Blue Note Big Band has been featured at arts and music festivals throughout New England and is a perennial favorite for family-oriented entertainment. Based in Portsmouth, New Hampshire, the band's history extends through three decades of concerts, community celebrations and dance events.
At a typical Blue Note Big Band concert you'll enjoy iconic songs from The Great American Songbook. Plus classic selections from the likes of Duke Ellington, Count Basie, Woody Herman, Maynard Ferguson, Buddy Rich, Glenn Miller and Benny Goodman. And terrific tunes from Broadway and Hollywood, even Sesame Street! Prepare for a delightful evening of big band jazz with something to please all ages.