OLDE FASHIONED SUNDAY
Welcome to a celebration of 60 years for Yankee Homecoming and also for WNPB radio – the home of the Legends
Olde Fashioned Sunday on July 30th will be a great day to remember the beginnings of our Yankee Homecoming celebrations. We can enjoy some "new" events so as to make future memories for the current younger generations as the past has given some of us the "good ole' days" to remember.
Olde Fashioned Sunday 2017 begins on the stage with the opportunity to show the audience your favorite pets. Every person and pet is a winner in this event. The formal opening of Yankee Homecoming will include the introduction of all the past chairperson and the singing of the national anthem.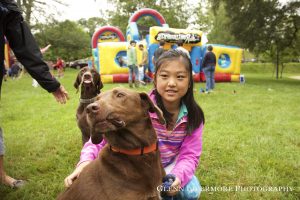 When the stage has been reset get ready to be entertained by talented groups of singers and dancers from the 60's so wear your favorite tie dye shirts, head bands, fringed vests and bell bottom pants!
The Midway will be a favorite for all the kids. Every game is free and all kids get a prize. Then families are invited to have some fun participating in old fashioned games – three legged races, the egg in the spoon race and many more.
All this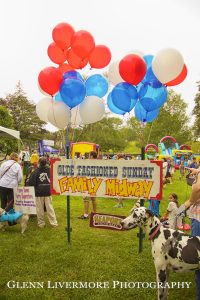 activity will make you hungry. Our favorite vendors are going to be ready to offer some great food. Then sweeten your day with candy from Shirley Lattime's Country Store as they offer your favorite candy from a past era. Penny candy is no longer a penny but the flavors and sweetness are still the same. There's popcorn too!!
There will be train rides around the pond, face painting, pony rides, water safety tips, K9 demonstrations, classic cars displays and the final event of the day – a birthday party for our local radio station – WNBP – free birthday cake for everyone.
Olde Fashioned Sunday will offer fun and something for all ages.
Come enjoy the day with us!
Additional attractions and events encompassing the Bartlett Mall
Family Midway 10:00am – 3:00pm
Art on the Bartlett Mall 10:00 – 5:00pm  Sponsored by NAA
Featuring regional artists exhibiting and selling their oils, watercolors and drawings. All original work with no reproductions
Roaming Railroad 10:00 – 3:00pm
J&J Ponies 10:00 – 3:00pm
Antique Cars 10:30 – 1:00pm
Atlantic Pro Wrestling 10:00 – 11:30 am and 1:00 – 2:30pm
Newburyport Guide brings back the high-diving, action-packed live entertainment of professional athletes with Newbury's very own Atlantic Pro Wresting! Over 28 wrestlers will take to the ring on the lower green, which will include the following matches: 2 Battle Royals with winners of each competing for the Yankee Homecoming Championship Belt. Guest of honor Dijak from Ring of Honor, Three Kings with Power Broker Big Woody, APW Heavyweight Champion King Pin Brian Milonas, New England Champion Adorable Danny Miles, Tag Team Champions Picture Perfect, Demon Ortiz, The Unequaled One Todd Sople, and Champagne Joe Moakley. Also Women's Champion Maximum Mecca makes her first defense vs. former champion Mistress Belmont. Bell sounds at 

10am

 with a small intermission in the afternoon, then will continue throughout Old Fashioned Sunday. There will be fantastic giveaways during the event which will include a gift basket of Avon products from one of the sponsors, hand engraved mugs by Brian Medina of 333 Wicked Designs for the gentlemen in the crowds and a special give away for the children watching the show!