FAMILY DAY AT MAUDSLAY STATE PARK
Saturday August 5th
10am – 2pm

Join us at Maudslay State Park as we start off our Super Saturday with good family fun!  Many local businesses, organizations and non-profits take part in our Family Day fun offering free crafts, games, activities and handouts.  Sit down for some lunch and listen to the band playing on the main stage or watch one of the performances taking part throughout the park.
CHECK BACK SOON FOR OUR 2017 APPLICATION AND A LIST OF EVENTS.  Below is a list of our 2016 activities: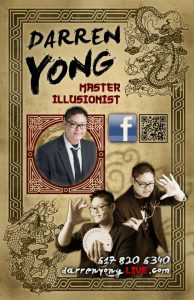 Main Stage Schedule
10:10 – 10:30 and 12:30 – 12:50
Magician Darren Young, Master Illusionist and slight of hand artist
Critically acclaimed magician has over 10 years of experience amazing audiences nationwide. Whether its performing for Fortune 500 companies or showcasing at universities and libraries year round his funny witty style of magic will definatly be the talk fo the event. His diverse style of performance alls him to perform from small intimate groups strolling around to large theater scaled shows with comedy magic and mind reading. http://www.darrenyonglive.com/
10:30 – 10:50 and 12:50 – 1:10
Essex County Sheriffs K-9 Unit
http://www.mass.gov/essexsheriff/
10:50 – 11:10 and 1:10 – 1:30
Tokyo Joe's Karate Demonstration
Outdoor Dojo and Martial Arts Demonstrations
http://www.tokyojoes.com
11:10 – 12:00 and 1:30 – 2:00
Stacey Peasley

Stacey has been entertaining families in the Boston area since 2008. In that short time, she has won the Creative Child Magazine in 2012 Top CD of the Year Award, the 2011 Parents' Choice Recommended Award, the 2010 Nichelodeon Parents Connect Parents' Pick Ward for Best Party Entertainer, and her music has been heard on radio programs nationwide, including Sirius XM's Kids Place Live. For more information please visit http://staceypeasley.com
12:00 – 12:30
Yankee Homecoming Pet Parade
Register your pet for just $1.00 (to be donated to the park) or with an unopened container of pet food (to be donated to a shelter/) Compete in a wide variety of contest such as largest or smallest, oldest or youngest, most creative costume, most colorful costume, funniest costume and more.  For more information download our Guidelines and Registration Form
Questions and Registration Forms can be emailed to
CONTINUOUS EVENTS
10:00 – 2:00
Each of the booths listed will have a fun FREE Activity!
Free Pony Rides
Petting Zoo
Sponsored by Clark School
Last years petting zoo was a huge success so we decided to make it bigger and better this year. Stop by the petting zoo to play with baby lambs, goats, piglets, chicks, ducks and bunnies.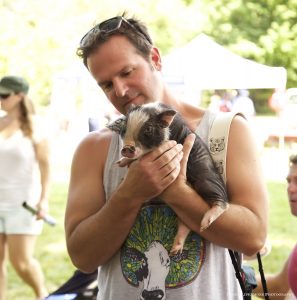 Seacoast United Admirals
Giant Soccer Bouncy House
www.seacoastunitedadmirals.com
US Coast Guard Auxiliary
Offering boating safety tips and demonstrations including how to properly fit a live vest.  Bring your own and have them fit this for you.
http://cgaux.org
Greater Newburyport Mothers & Families Club
Make a cool painting to take home using SPIN ART!
www.newburyportmothers.com
Newburyport Macaroni Kid Macaroni Kid Newburyport has partnered with Marini Farm to offer a series of farm and garden themed sensory bins. Stop by for fun and exploratory play! www.newburyport.macaronikid.com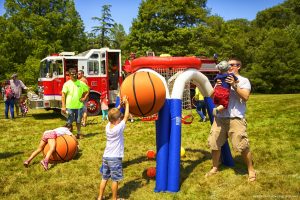 Greater Newburyport Ovarian Cancer Awareness
Painting nails green for Ovarian Cancer Awareness, Princess Rapunzel to be available for photo's with the kids
www.ocawareness.org
Fire Department Smoke House
Fire safety demonstrations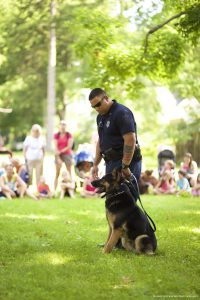 Mass Audubon's Joppa Flats
Live Touch Tank!
www.massaudubon.org
Amesbury Soccer Association
Skills games
www.amesburysoccer.com
Anna Jaques Hospital
Free tote bags to the first 300 families
www.ajh.org


All Around Gymnastics
Gymanastics
www.allaroundgymnastics.com
Childrens Healthcare
Teddy Bear Clinic
www.chcmass.com
Crush Swim Team
Carnival games
www.teamunify.com/nelcst
Seacoast Canine LLC
Timed Agility/obstacle course for the kids!
www.seacoastcanine.com
Glen Urquhart School
Crafts, and print making
www.gus.org
Sports Medicine North
Spin art
www.sportsmedicinenorth.com
Harmony Natural Learning Center
Sensory Play
www.harmonynlc.com
Topsfield Fair
planting activity, crafts and Trivia!
www.topsfieldfair.org
T1 Training LLC
Fitness activites, speed & agility, combat ropes and more
www.T1Training.com
Newburyport Youth Cheerleading
cheerleading
http://nbptyouth.football
YWCA of Greater Newburyport
potato sack race, wheel barrow races, water balloon toss
www.ywcanewburyport.org
FOOD COURT
Domino's
Pizza
Newburyport MA
https://order.dominos.com/en
Todd Farm Grill
Hamburgers, sausage, hot dogs, french fries and popcorn
275 Main Street Rowley
toddsfarm.com

Hodgies TOO
Ice Cream
www.facebook.com/hodgiestoo