FAMILY DAY AT MAUDSLAY STATE PARK
Saturday August 4th


 

 10am - 2pm


Sponsored by:




Join us at Maudslay State Park as we start off our Super Saturday with good family fun!  Many local businesses, organizations and non-profits take part in our Family Day fun offering free crafts, games, activities and handouts.  Sit down for some lunch and listen to the band playing on the main stage or watch one of the performances taking part throughout the park.
A voluntary toll booth is positioned at the entrance of Family Day. This is completely voluntary but does go a long way to keeping this event free.
We are now accepting applications for Family Day at Maudsley.  Please remember the booth is free as long as you provide a free craft, game, activity or handout for the kids.  To apply please see the application HERE
Below is information on last years event.  Please check back shortly for information on this years event.
On the Main Stage
10:30 – 10:50 K-9 Demonstration from Amesbury Police Department
10:50 – 11:15 The Dojo – Karate Demonstration
11:15 – 12:00 Music by Stacey Peasley Band
12:00 – 12:30 Pet Parade/ Fashion Show
12:30 – 12:50 K-9 Demonstration from Amesbury Police Department
12:50 – 1:15 5 Dragons Karate Demo
1:15 – 1:20 Raffle Drawing
1:20 – 2:00 Music by Stacey Peasley Band
Stacey Peasley

Stacey has been entertaining families in the Boston area since 2008. In that short time, she has won the Creative Child Magazine in 2012 Top CD of the Year Award, the 2011 Parents' Choice Recommended Award, the 2010 Nichelodeon Parents Connect Parents' Pick Ward for Best Party Entertainer, and her music has been heard on radio programs nationwide, including Sirius XM's Kids Place Live. For more information please visit http://staceypeasley.com
Yankee Homecoming Pet Parade
Register your pet for just $1.00 (to be donated to the park) or with an unopened container of pet food (to be donated to a shelter/) Compete in a wide variety of contest such as largest or smallest, oldest or youngest, most creative costume, most colorful costume, funniest costume and more.  For more information download our Guidelines and Registration Form Questions and Registration Forms can be emailed to
Amesbury Police K-9 Unit
K-9 Demonstration
The Dojo Formally Tokyo Joe's
Karate Demo-Outside Dojo-Ninja obstacle course
www.thedojosalisbury.com
5 Dragon Martial Arts Academy
XMA Karate Demonstrations & 24 foot air track
www.5dragonskarate.com

CONTINUOUS EVENTS
10:00 – 2:00
Each of the booths listed will have a fun FREE Activity!
Newburyport 5 Cent Savings Bank
www.newburyportbank.com
Petting Zoo
Sponsored by Waring School
Last years petting zoo was a huge success so we decided to make it bigger and better this year. Stop by the petting zoo to play with baby lambs, goats, piglets, chicks, ducks and bunnies.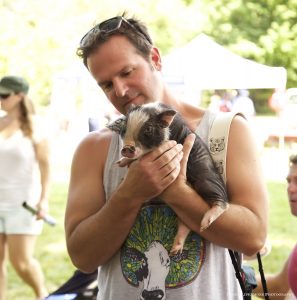 Free Pony Rides Sponsored by Portsmouth Christian Academy
US Coast Guard Auxiliary
Offering boating safety tips and demonstrations including how to properly fit a live vest.  Bring your own and have them fit this for you.
http://cgaux.org
U.S. Coast Guard
Boat for Safety Zone
www.uscg.mil
Newburyport Macaroni Kid Stop by for some fun crafts! www.newburyport.macaronikid.com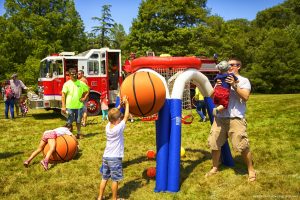 Mass Audubon's Joppa Flats
Live Touch Tank!
www.massaudubon.org
Anna Jaques Hospital
Free tote bags and healthy snacks (while supplies last)
www.ajh.org
Girl Scouts of Eastern MA
Crafts
www.gsema.org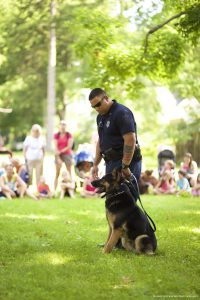 Clark School
Virtual Reality Experience!
www.clarkschool.com
Glen Urquhart School
Bean Bag Toss
www.gus.org
Harmony Natural Learning Center
Sensory Play
www.harmonynlc.com
Topsfield Fair
planting activity, crafts and Trivia!
www.topsfieldfair.org
Greater Newburyport Mothers Club
spin art
www.greaternewburyportfamilies.org
Greater Newburyport Ovarian Cancer Awareness
fingernail painting
www.ocawareness.org
Childrens Healthcare
Teddy Bear Clinic
www.chcmass.com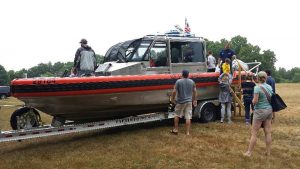 Child and Family Service
Bean Bag Toss
Sports Medicine North
Temporary Tattoos
www.sportsmednorth.com
Newburyport Cub Scouts Pack 21
Rain gutter regatta
Crush Swim Team
Kiddie Pool Games
www.teamunify.com/nelcst
Sparhawk School
Print Making
www.sparhawkschool.com
Supercuts
Ring Toss and Colored Hair Gel
www.facebook.com/htsupercuts
Cataldo Ambulance
Truck for Safety Zone
www.cataldoambulance.com

FOOD COURT
Domino's
Pizza
Newburyport MA
https://order.dominos.com/en
Todd Farm Grill
Hamburgers, sausage, hot dogs, french fries and popcorn
275 Main Street Rowley
toddsfarm.com

Hodgies TOO
Ice Cream
www.facebook.com/hodgiestoo